Where is Facebook's other billionaire co-founder?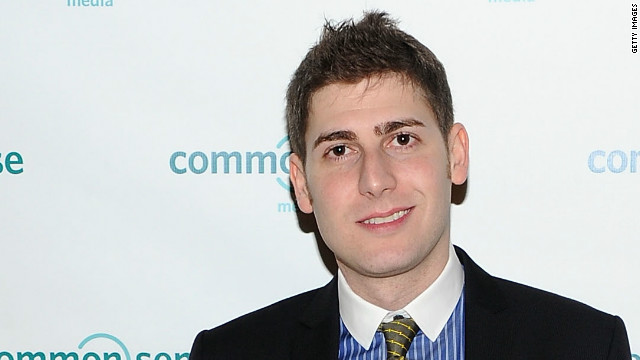 Hong Kong (CNN) – The frayed relationship between Eduardo Saverin and Mark Zuckerberg served as the emotional core of the 2010 movie, "The Social Network."
As Zuckerberg stands to make billions from the Facebook IPO, where is his one-time friend, Saverin? For the past three years, Saverin has made Singapore his home.
As the Wall Street Journal reports, the 30-year-old has become a local celebrity in Singapore, where he has provided investment for a handful of companies and backed a cosmetic venture by a former Miss Singapore. Compared to Zuckerberg's spendthrift reputation – driving an Accura and his modest home in Palo Alto, California – Saverin owns a luxury penthouse apartment, drives a Bentley and has a reputation for running Cristal Champagne-fueled bar tabs that can climb as high as $50,000 a night.
Saverin – among the company's first investors and one-time CFO – sued Zuckerberg after he was sidelined and his shares in Facebook diluted. The lawsuit was settled out of court in 2009 with Saverin receiving a reported 5% stake in the company. That same year Saverin relocated to Singapore, as first reported by TechCrunch in 2010.
Saverin still holds an estimated 2% of the company's shares – which, considering that Facebook's IPO could value the company as high as $95 billion, "can go a long way," the Wall Street Journal reports. Forbes magazine estimates his wealth at $2 billion, ranking him the 634th richest person in the world, and recently included him in its list of "The World's 12 Most Eligible Billionaire Bachelors."
Another co-founder of Facebook is Dustin Moskovitz, who edged out Zuckerberg as the world's youngest billionaire in 2011, according to Forbes.
Co-founder Chris Hughes, alas, appears only to be a multi-millionaire – but still rich enough to buy controlling stake of the venerable Washington magazine "the New Republic" earlier this year.
Of the four who co-founded Facebook, Zuckerberg is the only one who has stayed with the company.